IDS Consulting is pleased to announce our participation as Data Management partners at DevTalks 2023, one of the most prestigious technology conferences in the industry. As a leading provider of data management solutions and services, we are excited to partner with leading professionals and highlight our expertise in leading data-driven business transformations.
It is our first physical participation with a booth at a Tech expo fair, so we are proud to be a part of this project.
Our presence at DevTalks 2023

We understand the importance of being on the cutting edge of technological advancement. As Data Management Partners, we will have a dedicated booth where attendees can interact with our team of experts, learn more about our data management solutions and explore how we can help entrepreneurs harness the power of data their.
Panel Discussion: Building a Successful Data Warehouse: Through Practice, Perfection

We are pleased to invite all DevTalks 2023 attendees to join our panel discussion on "Building a Successful Data Warehouse: Practice Makes Perfect."
This event will take place on June 21st at 2:50pm and will explore best practices, challenges and strategies for designing and implementing an effective data warehouse. Don't miss the opportunity to get valuable information from our experienced speakers.
Alexandra Gergescu and Alina Giurescu will present you with valuable information from their experience of over 15 years in the field of data management.
To understand a little better what it is about, they have also prepared an introduction:
The importance of data in modern work environments cannot be underestimated. From the moment a car engine starts, a payment is initiated to a merchant, something is searched online or a customer applies for a loan, data is generated that must be managed efficiently. From the beginnings of data generation to the present day, technology has evolved, and with it, enterprise architectures have grown in complexity. As a result, handling increasingly large volumes of diverse data has become mandatory. Data has become one of the most important assets of a company, and the need for a Data Warehouse has arisen regardless of the industry in which the company operates. However, the evolution of technology has led to the emergence of new platforms and architectures in the field of data management. These include cloud-based solutions, real-time data processing, self-service data analytics, data lakes, data lake houses, data networks and other cutting-edge technologies. Despite these trends, there are timeless things we've learned from our experience implementing data warehouses over the past decade. These lessons will continue to apply in the years to come. In this session, we will explore these lessons learned across different dimensions such as: requirements gathering, implementation methodology (phased vs big bang), data model, data integration in a source agnostic layer, golden data sources, data quality and so on.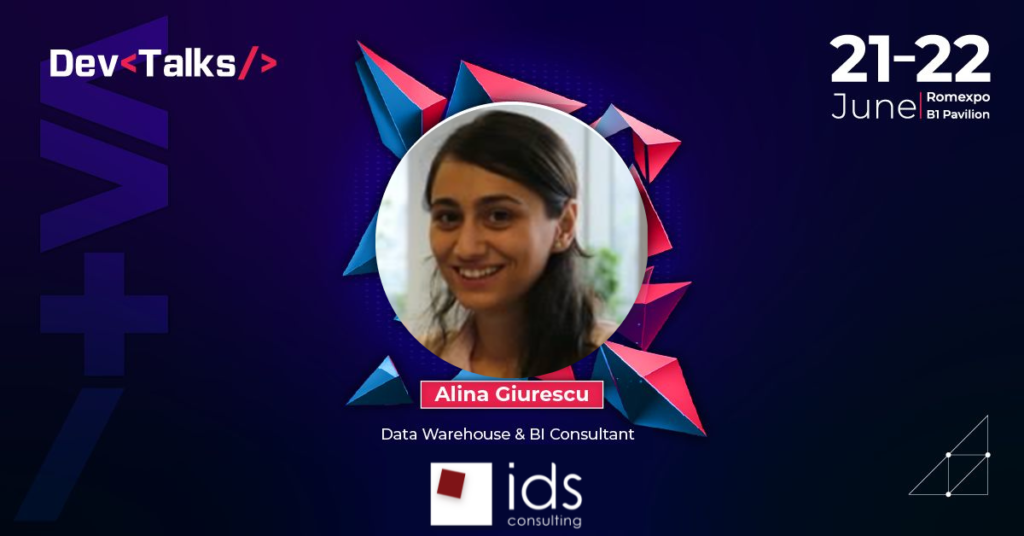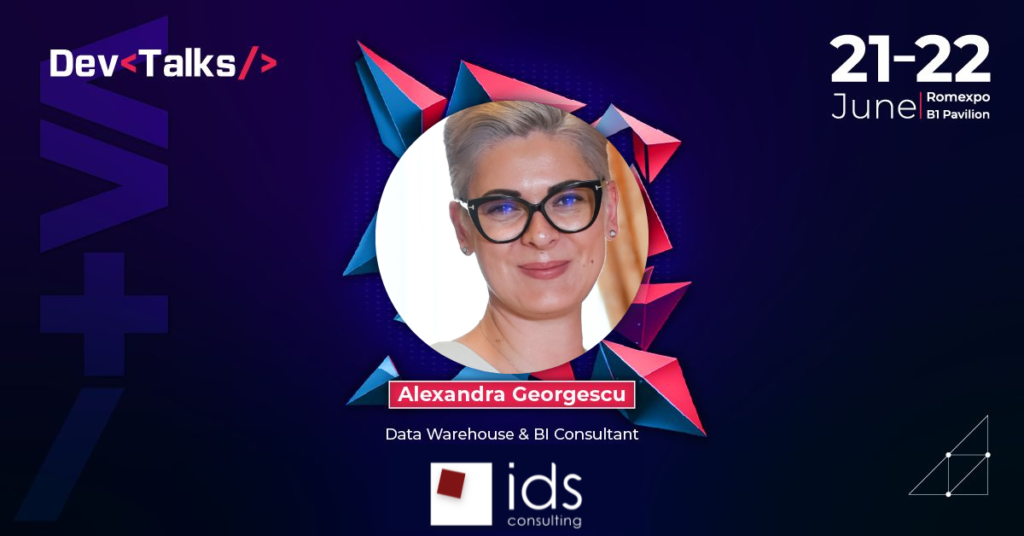 Exciting Activities and Prizes

Visit our booth to take part in exciting activities designed to test your skills and knowledge. We have prepared a quiz that will challenge your logical thinking, and if you pass the test, you will automatically be entered into a draw to win a €100 voucher at any retailer.
Sloane Coffee will also provide you with energy throughout the conference. Stop by our booth to enjoy a delicious cup of coffee and discuss how IDS Consulting can help your business thrive in the data-driven age.
Connect with us

DevTalks 2023 offers a unique networking and learning opportunity. We invite all attendees to connect with us during the event to explore how our IDS Consulting data management solutions can drive growth, improve decision-making and bring value to their organizations.
To learn more about IDS Consulting and our offerings, visit our booth at the event. We look forward to meeting you at DevTalks 2023 and embarking on a transformational data journey together!
Stand out from the crowd!